The Education Department of the College offers a six semester long B.A. (Honours and General) course since the inception of the College. The highly qualified and dedicated faculty members have made the Department an enviable centre of learning. It provides not only the desired academic support and guidance but also offers a spectrum of activities which is in consonance with the demands of society and global educational competitiveness. 
The College library is well equipped with books and journals to allow the students to keep pace with the latest information and knowledge. The Department also emphasizes on continuous improvement in course curriculum, teaching and learning practices and evaluation methods to prepare the students with the current needs and high quality education. The Department has consistently yielded excellent results in both academic and co-curricular level.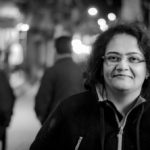 Dr. Rakhi Bhattacharya
M.A, B.Ed, Ph. D
Assistant Professor
rakhi.bhattacharya@ggdck.ac.in
Research Interest
Measurement and Evaluation , Educational sociology .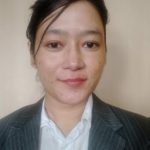 Smt. Neetu Chettri
M.A, B.Ed
Assistant Professor & HOD
neetu.chettri@ggdck.ac.in
Research Interest
Psychological studies, Curriculum areas and issues, Women studies, Sociological aspects, Special education