The Department of Physics has started functioning from the very inception of the college with the introduction of General course in Physics in 2015 under the aegis of the University of Burdwan. The department has begun to offer Honours course in this subject since 2016. 
The department has an apposite number of proficient and accomplished faculties from prestigious institutions across the country. It is flourished with modern classrooms and well equipped laboratories. The laboratories are appropriate for electrical, electronic and optical experiments. The department is furnished with a computer laboratory as well. The college library has a huge collection of Physics books that provides with a balanced weightage of text and reference books. 
The indomitable sincerity of the teachers is truly manifested through their vigorous effort of quenching the students' thirst for knowledge creating an effective and friendly learning environment. To impart knowledge, motivate the students and inspire their achievements are the mottos of this department which are the gateway of true learning.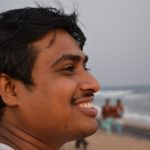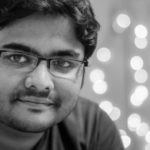 Dr. Tanmay Das
M.Sc, Ph. D
Assistant Professor
tanmay.das@ggdck.ac.in
Research Interest
Nonlinear Dynamics, Dynamical Systems