department of Mathematics
The Department of Mathematics being an integral part of a fledgling Institute in a rural part of Purba Bardhaman has started its journey since the inception of
the College in 2015, offering three years B.Sc. (Hons.) and B.Sc.(Gen.) programme with a group of young dedicated, innovative and accomplished
faculty members. In this department the relationship between faculty and student has primacy. The teachers are worked with our students and guiding
them through our curriculum of study. The department is known for the qualit of its teaching and mentoring. Students are always encouraged to take
advantage of the many opportunities they have, to learn from the wisdom of our teachers, to work alongside them, to join them in interrogating ideas and to take intellectual risks. This department is a place where free and orderly thinking  cultivated, one where every idea is tested in a crucible of critical reflection. Thus we can boast off to promote this department as the best place to begin the thoughtful and arduous process of developing analytical habits of mind, a
character of confidence and integrity and the discipline of respectful engagement with others. The salient features of grooming students in this
department are that you must push yourself to always ask the next question, always take your thinking to another level, always view issues from an
alternative perspective which a student ought to acquire while studying mathematics in his undergraduate programme. During this pandemic the
department endeavours to facilitate all its students in the e-learning process through various virtual mods.
Courses offered:
B.Sc. Hons. in Mathematics
B.Sc General 
Syllabus: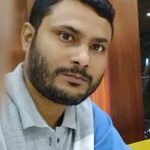 Dr. Mani Shankar Mandal
M.Sc, Ph. D
Assistant Professor & HOD
mani.shankar.mandal@ggdck.ac.in
Research Interest
Fluid Mechanics, Magnetohydrodynamics, Non-linear Dynamics, Heat Transfer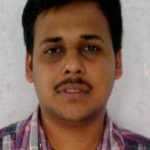 Dr. Dibakar Mondal
M.Sc, Ph. D
Assistant Professor
dibakar12.87@gmail.com
Research Interest
Fluid mechanics, Integral Equations